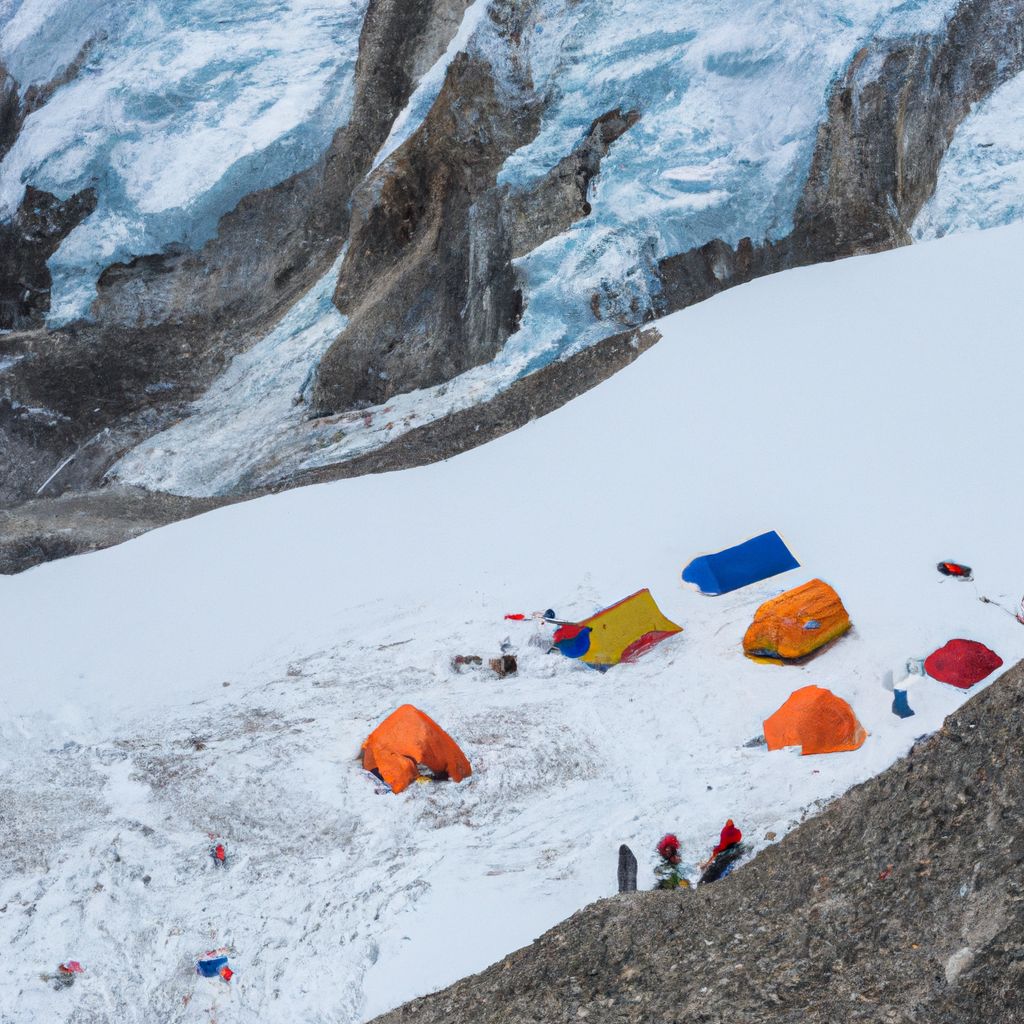 As climbers take on the formidable challenge of summiting Mount Everest, the world's highest peak, they rely heavily on a range of equipment to ensure their safety and survival. One of the most critical pieces of gear is the tent. Tents on Everest aren't just places to rest; they become climbers' temporary homes, shielded sanctuaries against the brutal elements, and an oasis of relative comfort in the inhospitable high-altitude environment.
Let's dive into the unique world of high-altitude winter camping and mountaineering. We'll explain the different types of tents used at various stages of the climb: base camp tents, high camp tents, and summit tents. Each type serves a unique purpose, with varying characteristics based on the specific requirements of the different phases of the Everest expedition.
The Importance of Tents on Everest
Tents play a critical role in any Everest expedition, offering much-needed shelter and respite in an environment that is otherwise inhospitable to human life. The extreme conditions on Everest, including subzero temperatures, severe winds, and low oxygen levels, make the mountain a challenging and potentially lethal environment.
The right tent can mean the difference between life and death, providing protection from the elements, a space for climbers to recover and regain strength, and a crucially important location to acclimatize to the harsh high-altitude conditions.
Furthermore, tents serve as the epicenter of operations, where climbers plan their ascent, assess weather conditions, prepare meals, and even treat potential injuries or illness. In the unforgiving landscape of Everest, tents truly become a lifeline for climbers, a home in the vast white wilderness, and a fortress against the ferocity of nature at its most extreme.
Types of Tents Used on Everest
The types of tents used on Everest can show you what climbers face on their expeditions. From battling freezing temperatures to braving fierce winds, these tents provide temporary shelter in a harsh environment.
Tent Shape
Let's take a better look at the equipment climbers trust in their expeditions:
Tent Design
When climbing Mount Everest, tents must be durable, lightweight, and well-ventilated. They are designed with sturdy frames and reinforced fabrics for stability and sufficient interior space for gear and movement. Reflective materials on the exterior enhance visibility and retain warmth.
These tents are made with advanced materials like ripstop nylon or polyester to resist tearing and keep out the cold. Plus, they have snow flaps, double-layered doors, and ventilation systems to make sure climbers stay safe and comfortable.
One special detail about these tents is that they are designed to withstand strong winds on Everest's slopes. They have guy lines for extra stability, along with snow skirts to block drafts from entering the tent.
Type Based on Location
There are three different kinds of tents used on Everest expeditions:
Summit Tents
Summit tents, often called assault tents, are designed for extreme altitudes and can withstand harsh weather conditions – they are typically used when climbers attempt the final ascent to the peak of Mount Everest.
These high altitude tents are built to be lightweight yet sturdy, capable of withstanding high winds, snowfall, and low temperatures. They are compact to carry and easy to pitch, and they provide minimal living space as they are strictly utilitarian, built for shelter and survival more than comfort.
Summit tents are often single-walled mountaineering tents that are made of specialized materials to resist tearing or damage, and feature reinforced corners and stress points, guy lines for added stability, and vestibules for storing gear.
Some examples include:
High Camp Tents
High camp tents, used at the various camps along the route to the summit, are slightly more robust and roomier than summit tents.
These specialized tents need to stand up to severe weather conditions as well, but they also need to provide a degree of comfort and living space since climbers spend a substantial amount of time at high camps acclimatizing and waiting for favorable weather windows to make summit bids.
High camp tents are usually double-walled, offering improved insulation, and come with vestibules for gear storage. They often have multiple entrances and vents for better ventilation, important at high altitudes where condensation can become a problem.
Some examples of High Camp Everest Tents include:
Base Camp Tents
Base camp tents are the largest and most comfortable of the three types. These modern tents serve as a home away from home for climbers preparing for or returning from their ascent. They are set up at the foot of the mountain where the weather conditions are less severe, allowing for larger, more robust structures.
Base camp tents may include sleeping tents, kitchen tents, communication tents, and even medical tents. These tents are made of heavy-duty materials to withstand long-term exposure to the elements and are equipped with strong poles and guy ropes to secure them against winds. They can have multiple rooms for sleeping, storage, and living, offering amenities like thick sleeping pads, tables, and chairs.
Some examples of Base Camp Everest Tents include:
Innovations in Tent Technology for Everest
Tents for Everest must be lightweight, yet strong and durable. They are usually dome-shaped with a sturdy frame to distribute weight and prevent snow accumulation. Plus, they are insulated with multiple layers for cold temperatures. Vents and windows allow airflow to keep climbers dry and comfortable. Many have vestibules for extra storage, too!
Leading outdoor gear manufacturers like The North Face, Mountain Hardwear, and Black Diamond have made huge improvements in tent technology. But, climbing Everest still needs proper training, preparation, and experienced guides.
In conclusion: Conquer Everest with a tent as tough as your willpower!
Conclusion
The different types of tents used in an Everest expedition are not just pieces of equipment, but lifelines that shield climbers from the harsh realities of the world's highest peak. Each tent type has been designed and perfected over time to cater to the specific requirements and challenges at various stages of the ascent.
They are symbols of human endurance and innovation, enabling climbers to brave the elements and push the boundaries of what is physically and mentally possible. They serve as tangible reminders that with the right preparation, equipment, and indomitable spirit, even the most formidable heights like Everest can be conquered.
Just as Everest continues to captivate and challenge us, so too will our quest to perfect the humble, yet invaluable shelter that makes these ascents possible – the tent.
Frequently Asked Questions
What tents do they use on Everest?
On Everest, mountaineers mainly use high-altitude tents designed to withstand extreme weather conditions. These tents are typically made of lightweight yet durable materials to ensure portability and protection from harsh elements. They are engineered to withstand high winds, heavy snowfall, and low temperatures.
Are the tents on Everest different from regular camping tents?
Yes, the tents used on Everest differ significantly from regular camping tents. Expedition tents for Everest are purpose-built for extreme conditions and are much sturdier. They have robust frames, reinforced poles, and advanced waterproofing to withstand the mountain's harsh environment.
Do climbers carry their own tents on Everest?
Yes, climbers are responsible for carrying their own tents on Everest. The tents are considered essential gear and are typically included in each mountaineer's personal equipment. They are crucial for providing rest and protection at various camps throughout the ascent.
How many tents are usually used on a Mount Everest expedition?
The number of tents used during a Mount Everest expedition varies depending on the size of the team and the specific itinerary. Generally, teams have multiple tents at each camp to accommodate climbers, guides, and support staff. The base camp alone may have dozens of tents for different purposes.
Are there any specific brands or models of tents preferred on Everest?
There are several popular brands and models of tents that are preferred on Everest. These include reputable manufacturers like North Face, Mountain Hardwear, Black Diamond, and Hilleberg. The specific model choice depends on a climber's personal preference, budget, and expedition requirements.